Polarity Yoga Exercise Video Competition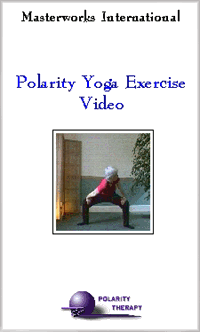 During November through until the end of January 2002 we will be offering a free monthly competition in which you can win a copy of the Polarity Yoga Exercise Video featuring Morag Campbell (RPT) a Polarity teacher and practitioner with 15 years experience. This 30 minute professional videotape shows all the fundamental Polarity Yoga exercises and the variations. Morag also narrates giving detailed instructions in the correct performance of the exercises demonstrated.

All you have to do is email us at masterworks@eclipse.co.uk putting "Polarity Yoga Video Competition entry" in the subject line, and you will be entered into a free monthly draw. The winner will be notified by email on the first day of the following month. Winners will also be listed on this page.
This title will soon be available at our Online Store
Good Luck!
November - Joel Richards California USA