LIGHTNING DETECTION IMAGES
THUNDERSTORM 19TH AUGUST 2000
Times shown on images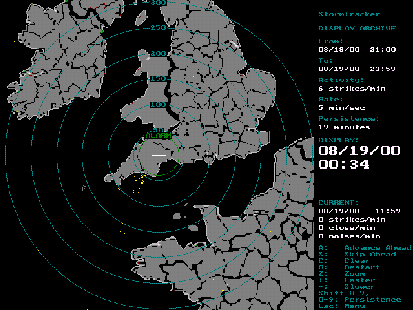 This thunderstorm developed just of the coast near Plymouth.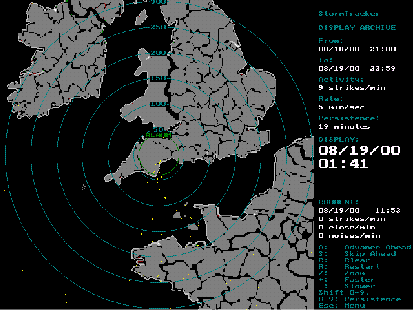 The storm tracked along the coast to affect Torquay and Exmouth. Parts of Torquay and Exmouth were flooded.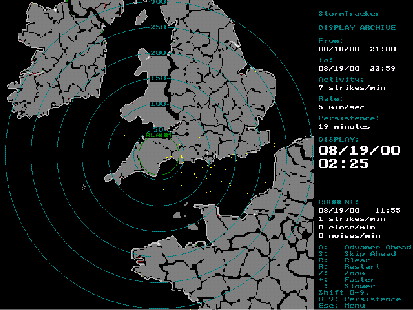 The storm moved across east Devon and just clipped us here at Bradninch. Rainfall here was only 6.2mm. The storm had mostly CC (sheet) lightning with loud thunder.

There are no photos of the lightning from this storm because all the strikes were in the clouds.
The storm decayed rapidly once it moved inland over Dorset.