AVERAGE SEASONAL AND YEARLY TEMPERATURE
From Bradninch, Exeter, Mid Devon
The hot Summer of 1995 shows well in the seasonal charts below with an averages of 23.5c (max), 13.7 (min) and a mean of 18.6c.
Look at how the Spring and Autumn average seasonal temperatures follow similar paths.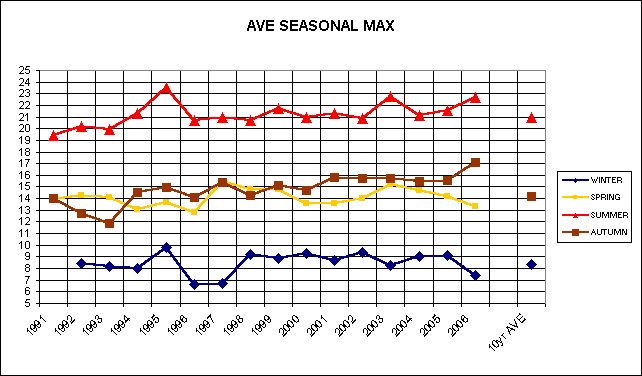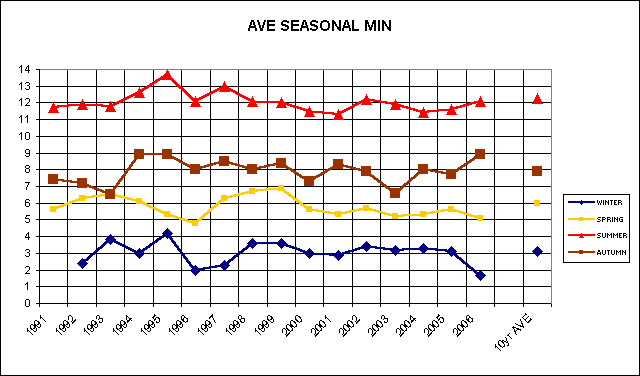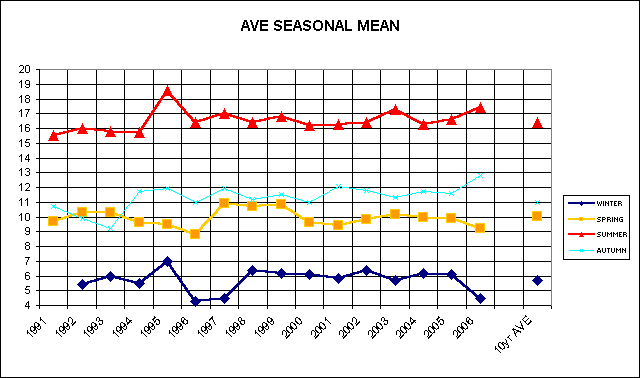 The average yearly temperature chart below shows that there has been a gradual rise during the last decade. The lower 1996 averages are the result of a colder winter and a cooler summer.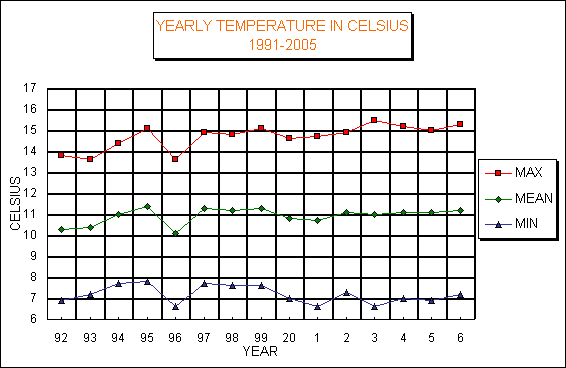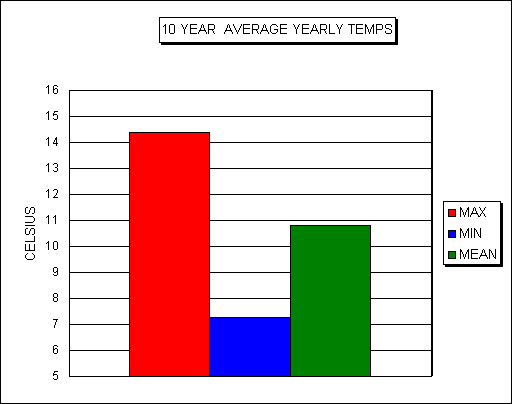 Last Updated on 1/01/07
By Warren Radmore