ROLLS ROYCE PULLMAN TOWN & TOURING LIMOUSINE
OUR ELEGANT ROLLS ROYCE HAS A FASCINATING HISTORY. THE CAR WAS ORIGINALLY ORDERED AND PLANNED IN 1931 BUT WAS NOT COMPLETED UNTIL 1933. THE CAR WAS PERSONALLY ORGANIZED BY CLAUDE REILAY THE THEN MANAGING DIRECTOR OF ROLLS ROYCE FOR VICOUNTESS NORTHCLIFE LADY HUDSON TO REPLACE HER 1910 40/50 LANDAULET WHICH HAD BEEN IN TURN ARRANGED BY THE THEN MANAGING DIRECTOR CLAUDE JOHNSON .THE CAR HAD MANY UNIQUE AND UNUSUAL FEATURES BOTH TO THE COACHWORKS AND THE MECHANICALS. THE EXTRA LONG CHASSIS WAS ORIGINALLY DELIVERED TO MESRS BARKER AND CO FOR A VERY SPECIAL LIGHT WEIGHT BODY, BUT IS WAS EVENTUALLY BUILT AND TRIMMED BY MESRS HOOPER & CO THE ROYAL COACH BUILDERS. LADY HUDSON USED THE CAR ALL DURING THE WAR IN HER CAPACITY AS PRESIDENT OF THE RED CROSS. THE CAR RECEIVED "WAR WOUNDS" DURING ITS DISTINGUISHED SERVICE IN THE FORM OF "BULLET HOLES" THROUGH THE BONNET !!
THE CAR REMAINS IN THE ORIGINAL FORM IN WHICH IT WAS DELIVERED. THE REAR COMPARTMENT WAS REBAFURNISHED IN 1968 AND WAS THE VERY LAST JOB THE QUEEN MOTHERS UPHOLSTERED DID. IT HAS BEIGE BOX CLOTH UPHOLSTERY "FAVOURED BY HM QUEEN ELIZABETH QUEEN MOTHER AS APPOSED TO WEST OF ENGLAND CLOTH" AND SILK BLINDS, BEAUTIFUL LIGHT VENEERED WOOD WORK CONCEALED FOLDING SEATS, DRINK AND GLASS COMPARTMENTS, LADIES AND GENTS.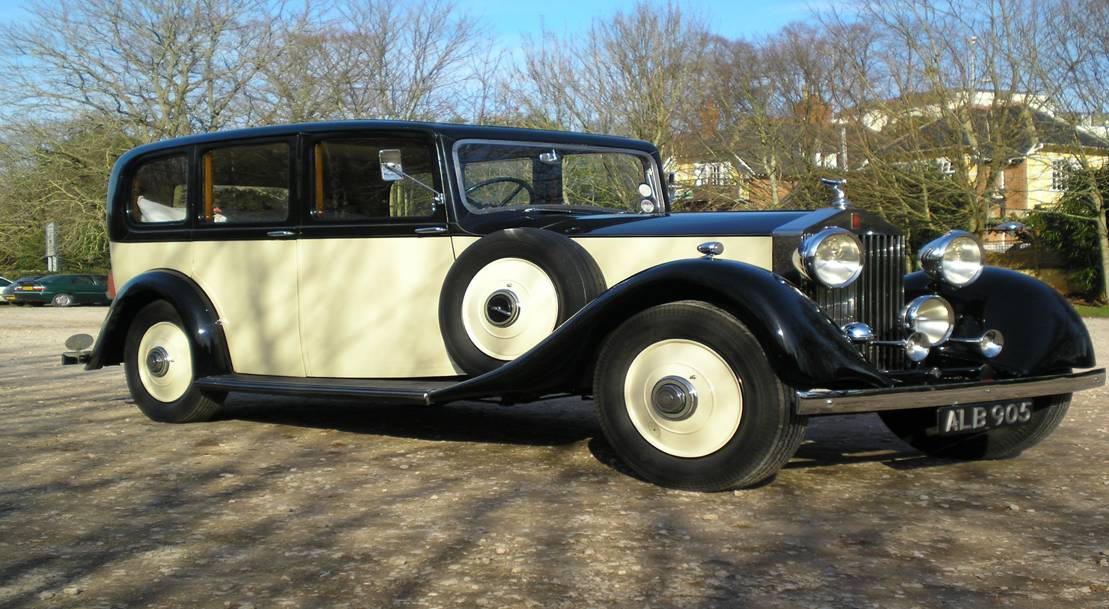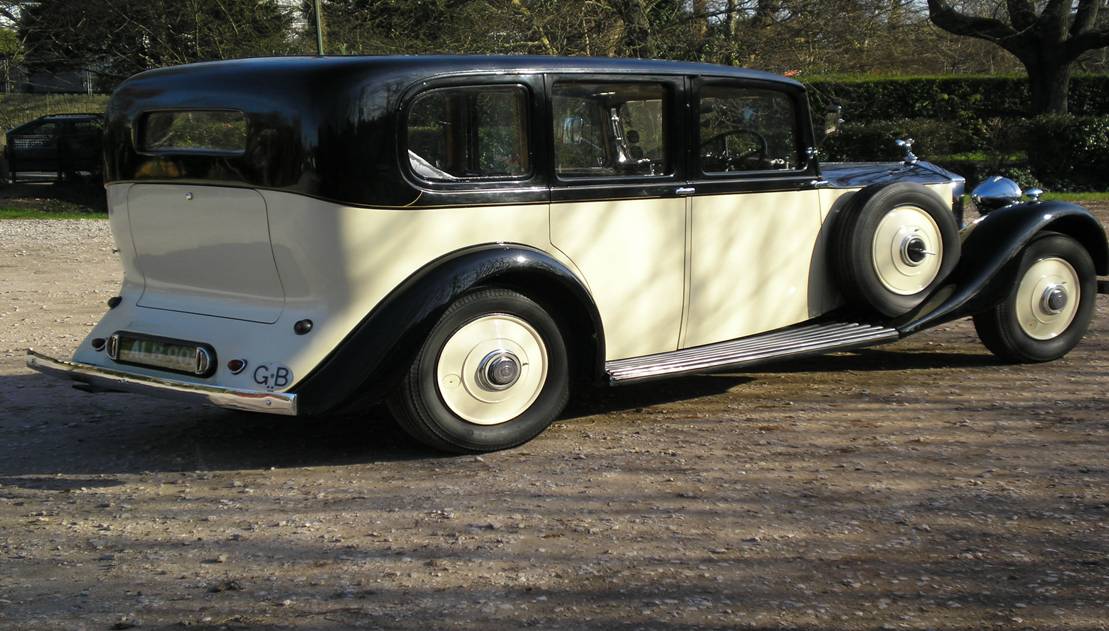 Please telephone us with your requirements on :
01803 313336
Or Mobile Number:
07966518761
Or Email: carisma@eclipse.co.uk
www. Eclipse.co.uk/manderville/carisma