LIGHTNING IMAGES FROM THE STORMS OF THE 4TH JULY, 2001
THIS PAGE MAY TAKE 3 MINUTES TO LOAD!
There was 6 hours of lightning over the mid-Devon area. The first lightning occurred around 12 midnight on the 3rd July and the last strike was 6 hours later at 6 a.m. on the 4th. The first storm produced a lot of Cloud-to-Cloud (sheet) lightning with most of the Cloud-to-Ground (fork) lightning coming from the new storms that developed around 4:30 a.m.

Many of the hundreds of strikes observed on the night were behind clouds so it was impossible to capture them. Below are the best ones seen.

ALL IMAGES TAKEN FROM CASEBERRY HILL ABOVE BRADNINCH

236 Metres above sea level. Grid ref - 3.273 Long 50.493 Lat.
CLOUD TO GROUND STRIKES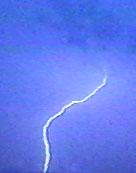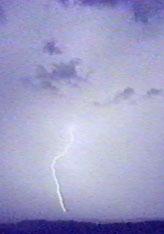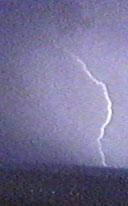 | | |
| --- | --- |
| | Hit Stockland Hill Transmitter? |
| | |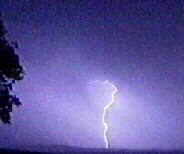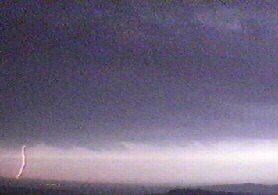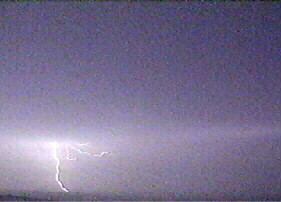 THE NEXT 4 IMAGES WERE TAKEN FROM NEW CELLS THAT DEVELOPED ON THE BACK EDGE OF THE MAIN STORM AT 05:20
This CG below hit a tree at Killerton
This was the main strike with the 2nd strike below (b)
a

b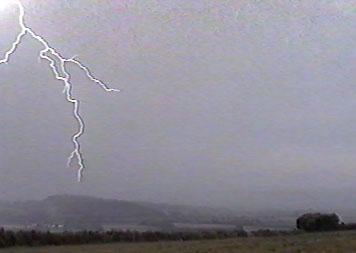 Below is a and b above superimposed onto each other to show the 2 strikes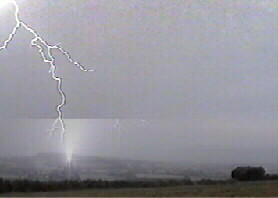 I think this CG below hit the Silo's on the Clyst Hydon road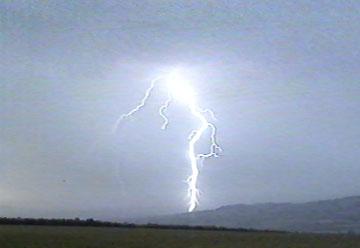 CLOUD TO CLOUD STRIKES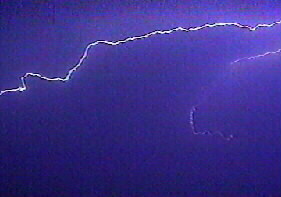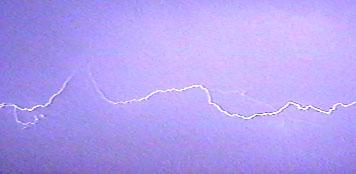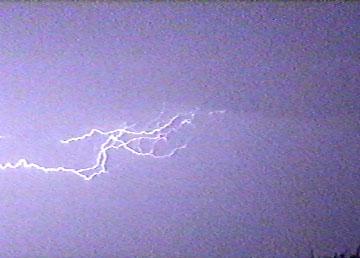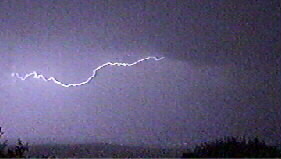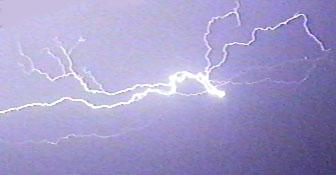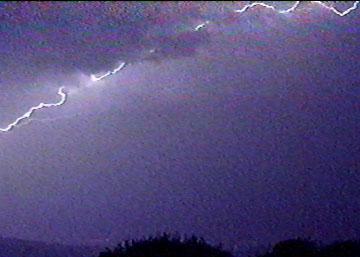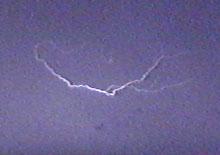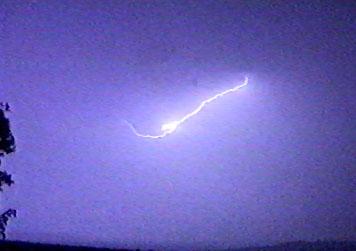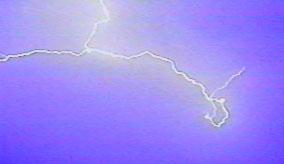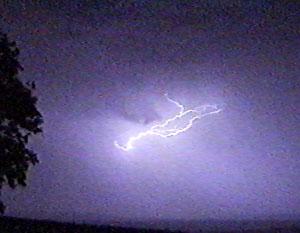 Strike A below moved across sky to B
a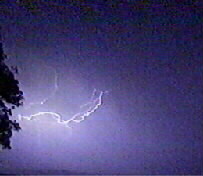 b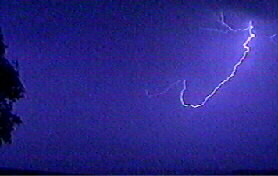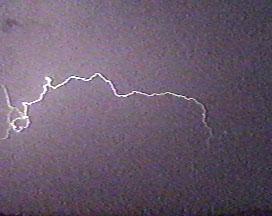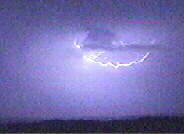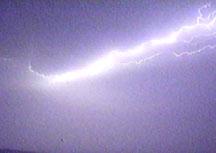 The strike below is hidden behind the low cloud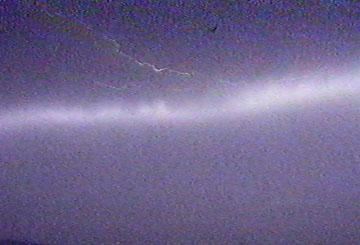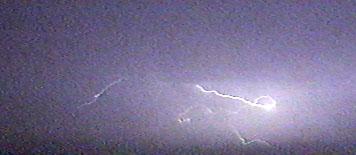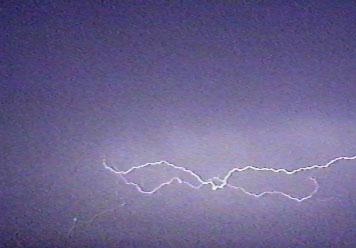 New storm below moving to Exeter from Woodbury Common around 05:20
The image below shows how bright it is when a strike moves through the cloud.
Just think of how many light bulbs it would take to generate such light.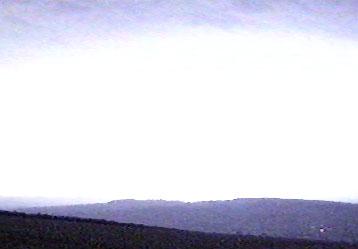 CLOUD FORMATIONS FROM 05:00
Ragged Cast Altocumulus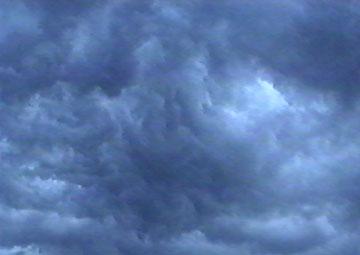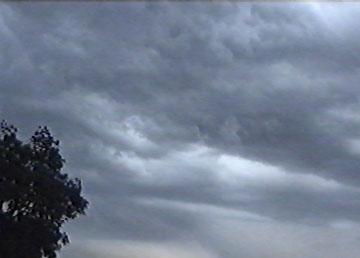 These ragged clouds developed into new storm cells on the rear of the main storm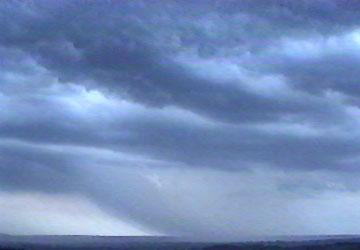 Both the images above and below shows the rain falling from the clouds and lightning soon followed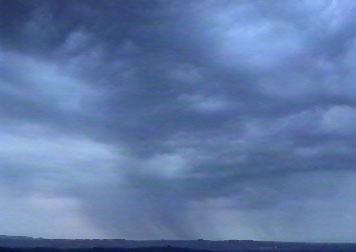 THE SUN
The sun did make a brief appearance at 6 a.m.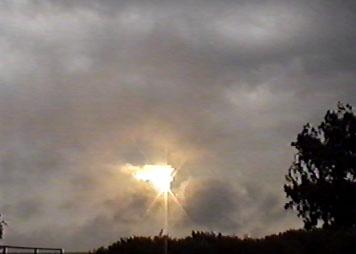 THERE WAS 55,000 STRIKES RECORDED IN THE 24 HOUR PERIOD IN A 300 MILE RADIUS OF BRADNINCH

OTHER LINKS FOR 4TH JULY STORMS