LIGHTNING VIDEO CLIPS FROM THE STORMS OF THE 4TH JULY, 2001

ALL VIDEO TAKEN FROM CASEBERRY HILL ABOVE BRADNINCH

236 Metres above sea level. Grid ref - 3.273 Long 50.493 Lat.

THIS PAGE MAY TAKE 2 MINUTES TO LOAD!
CG & CC COMBINED

ANIMATION
BEST CG & CC COMBINED STRIKE

ANIMATION
SPIDER CC STRIKE

ANIMATION

The black area at the top left is the boot of my car
BEST CG STRIKE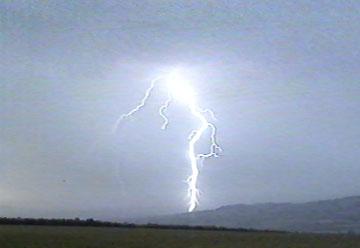 ANIMATION

This was one of the nearest CG strikes observed. It hit what I believe to be Silo's near Clyst Hydon (2 miles).
OTHER LINKS FOR 4TH JULY STORMS