Capri Links
Photos of Capris
Life Story
---
Welcome to my Capri page, I have some images which I hope you will like. I am trying to get the life story of my Capri together, but it is taking me longer than expected to remember all the details, well, it has been a long time together and the memory is not so good now!


Below, is my BMW in very good company with my friend Michael's 2.8 Special
.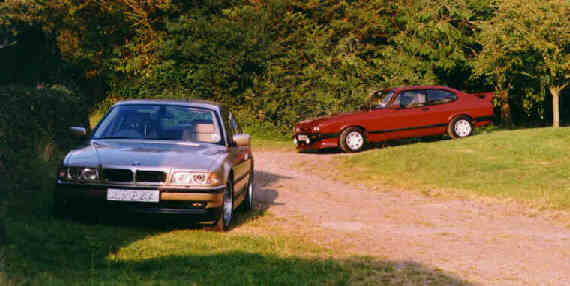 ---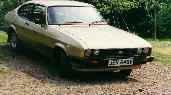 Better image of my Capri.(2 images)


Part One of the life story..........the Early Years
And now also the more Recent Years
---
This is a photo of my Capri (middle one) with two of my friends cars, at the Exeter Capri rally.
It is a 1979 3.0S and still going, as you can see, as it managed to get the few miles it took to get to Exeter. We have had it since 1979, but it is showing its age a bit now and the rust monsters are taking over. Still, for a Ford it is doing very well, considering there are younger cars on the road that are in worse condition. It has done about 130,000 miles and on the original engine with no major overhauls. We have gone through several clutch cables, two distributors and two clutches, not to mention lots of points and spark plugs! The only change we made to original specification was to add stainless steel exhausts which were bought when it was about 3 or 4 years old and still have them so far,so well worth the extra initial outlay for them.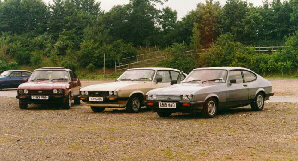 My friend's car on the left, an '86 Lacquer Red 2.8 Special has been modified by adding stainless steel exhausts, adjustable rear spax, new front Bilsteins, Zakspeed Turbo tail and a Zakspeed Front spoiler.
The one on the right is an '83 2.0S, Gavin has had this car for 8 years now. It had done 59 thousand miles when first bought it.

---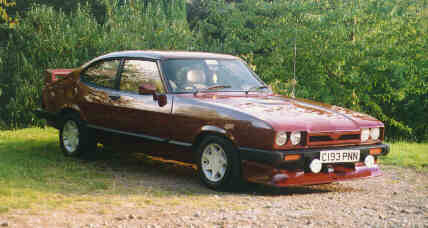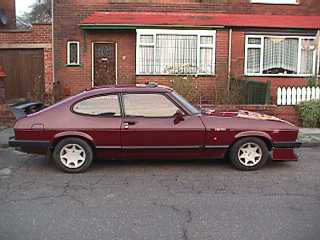 Some more photos of the 2.8 (5 images)
---
Photos of Capris Below are some Capris with some information as well as the photos themselves.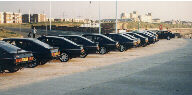 A row of Capris at Blackpool (U.K.) rally, September 97.(2 images)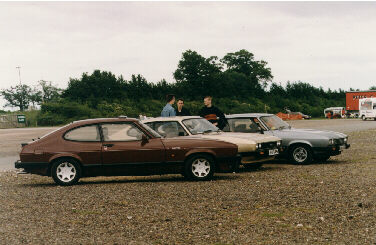 Exeter (U.K.) rally June 97, this and some other photos taken there. (6 images)
Some photos of the 2.8 Special.(5 images)


Simon's Capri (1 image)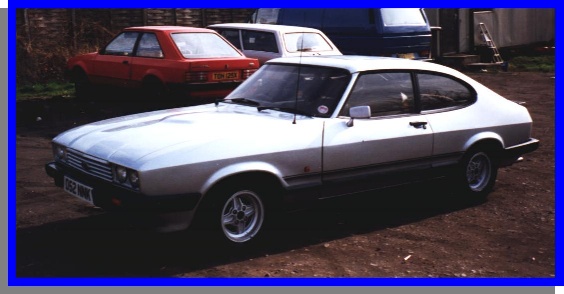 Paul's Capri and a photo of the Burton on Trent (U.K.) club, Christmas 97 (2 images)


Avo's Capri in Estonia (1 image)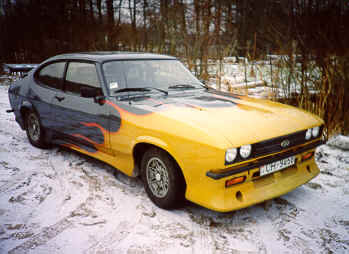 Ralf's Capri in Latvia (1 image)
---
Gavin Adrian's MOT information, Capri page
Jean Marie Geeraerts Capri Page
---