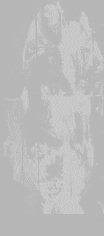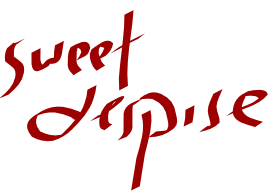 Recommended Reading List
Dystopian
When it comes to the future nothing is certain, so fear of the future is not uncommon. Dystopian fiction plays upon these fears by offering visions of the future where society has taken one of the darkest of the possible paths. Citizens can be under the yoke of a totalitarian state or living in a lawless society where a threat sits behind ever corner. These stories tend to be the most political, often expressing contemporary fears and trying to provide dire warnings of what might be.
Orwell's 1984 is a perfect example, not just of this particular sub-genre but also how its message can impact a whole generation of political discourse. It succinctly sums up the sub-genre in one line of dialogue: "If you want a picture of the future, imagine a boot stamping on a human face -- for ever".
Margaret Atwood - The Handmaid's Tale This is an incredibly powerful story set in a future of religious oppression, it follows the adventures of a Handmaid (women who because they are fertile are forced to bear surrogate children for the childless couples of the elite) and her attempts to survive her new life and regain contact with her lost daughter. It was also made into a pretty good film (but with an ending which almost ruined it). [in print - UK / US]
Ray Bradbury - Fahrenheit 451 Set in a not to distant future where reading is forbidden. A fireman, someone whose job is to burn books, finds himself increasingly drawn to the books he is supposed to be burning, as well as a poetic young woman who lives close to his home. This is a classic novel of fear and oppression, brilliantly written with well rounded characters. A must. [in print - UK / US]
George Orwell - 1984This incredibly famous novel takes place in a totalitarian 1984 where thought and language are controlled by the state. An excellent novel about illusionary freedom and betrayal, with a powerful undercurrent of fear running the whole way through. This is an absolutely essential novel, and if you haven't read it already, then make sure you do. [in print - UK / US]
Jack Yeovil - Demon Download
Jack Yeovil - Route 666 Before she was Krokodil, Jessamyn Bonney was a juvenile deliquant living a rough life on the streets of a very violent and lawless America. After she meets the evangelist Elder Nguyen Seth her life is never quite the same. Brilliant, satricial, frenetic and psychotic, these are books that only Kim Newman could write. [in print - UK / US]
Jack Yeovil - Krokodil Tears
Jack Yeovil - Comeback Tour
created and maintained by ian davey.