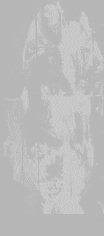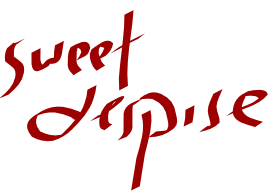 Alfred Bester
Tiger! Tiger!
For some reason I have never taken to science fiction in a huge way, perhaps it is the influence of poor quality television shows, but some works really do stand out and this is one of them. Originally written in 1955, and later retitled "The Stars My Destination", I picked this up as a slim garish old paperback and was in for a pleasant surprise. This is science fiction of the quality you only ever find in book form.
From the outset it has the appearance of a classic revenge novel. Gully Foyle, the sole survivor of an attack on a spacecraft struggles to stay alive in a small room, hoping for rescue. When a sister ship called the Vorga comes across him he believes he is saved, yet the ship refuses to stop and sails off into space leaving him to die. It is only through sheer determination that he survives. It could almost have been the opening to a classic seafaring novel, yet soon moves into strictly science fiction territory. It takes place in a future rocked by the sudden change brought about by peoples newly acquired ability to "jaunt", that is to teleport themselves over large distances.
It is against this social upheaval that Gully Foyle, a wholly repulsive man, begins his quest to get revenge against the Vorga, by first targeting the ship and then attempting to track down her crew. The novel is as much about Gully Foyle's growth as a human being as it is his revenge, through his many pitfalls and flaws he grows both in intelligence and stature from his rather course and brutal self at the beginning. He is a fascinating character, who the author skillfully expands as the novel moves toward its powerful finale.
This is a powerful psychological work where, unlike many science fiction novels, the relationships between the characters are at the centre. Trust and betrayal are constant themes throughout, the former constantly undermined by the latter, and Gully Foyle's growth comes often at the expense of those around him.
It is excellent throughout, but the last fifty pages lift it even beyond that. The writing is wonderful from the beginning, Bester is definitely a master of his craft, and by the time you reach the end the novel very much exposes itself as something special, a true classic that deserves to be more widely read and enjoyed. It has aged incredibly well and is still fresh, showing perhaps that certain psychological themes never really reach their sell by date.
Bibliographic Information
As Tiger! Tiger!:
Sidgwick & Jackson, H/B, UK, 1956
Penguin 2620, P/B, UK, 1967
John Goodchild ISBN: 0863910254, H/B, UK, 1984
As The Stars My Destination:
Vintage ISBN: 0679767800, P/B, US, 1996
Gollancz ISBN: 1857988140, P/B, UK, 1999
created and maintained by ian davey.