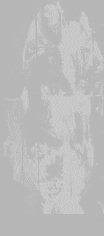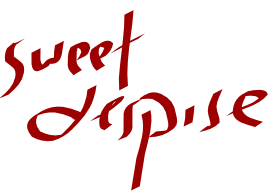 Recommended Reading List
Waking Evil
This could easily be subtitled "meddling with things you don't understand". One very common theme in horror fiction is the story based upon awakening a malign force by reading the wrong book, staying in the wrong house or pursuing forbidden knowledge. Authors exploring this theme tend to be quite heavily influenced by H.P. Lovecraft. He did more than anyone to explore this particular area, especially in his Cthulhu Mythos stories which exploded to create a subgenre all of their own.
Then there are those non-lovecraftian works like The Omen, where an evil force destined to rule the world is reborn as a child and rises to dominance. These generate their initial unease by playing on the cultural idea of childhood innocence and subverting it by making a child the representation of a knowing and ancient evil.
Ramsey Campbell - Ancient Images A novel about a mysterious print of a Karloff and Lugosi movie called 'Tower of Fear', and a film editor trying to track it down. The woman discovers the powerful nature of the print, and the ancient evil hidden within it. This novel is similar in nature to the equally excellent Basil Copper short story, "Amber Print," and both are well worth checking out. [out of print]
T.E.D. Klein - The CeremoniesDark Gods, Ancient Rites and Sacrifice, all combine in this brillant deftly woven novel set in a small village with a secret history, and a mysterious wood inside which dwells an ancient evil. Though a interesting look at lovecraftian themes, this novel owes more to the brillant Arthur Machen, using ideas from several of his tales, without ever becoming derivative. [out of print]
Brian Lumley - NecroscopeThe first of Lumley's brilliant Necroscope series, taking one of the most interesting spins on the vampire myth I have read in a long time. In part a cold war thriller, with a great deal of the supernatural thrown in, this novel works on several levels with several stories running concurrently. At the centre of which is Harry Keogh, the Necroscope, a man who can talk to the dead. I put off reading this for a long time and it a great deal better than I thought it would be, Lumley may not be a great prose stylist but he is an excellent storyteller. [in print - UK / US]
Brian Lumley - Necroscope II : Wampyrii!Following on naturally from the first, this novel follows Harry as he is left without a body and trapped within his gestating infant son's body. A man infected by one of the Wampyrii starts a small plague of vampirism and the British ESPer's have to track him down and destroy him. A good sequel this has a lot in common with the first but throws in enough new plot to make it interesting, and starts showing evidence of the larger plot unfolding. [in print - UK / US]
Brian Lumley - Necroscope IV : DeadspeakBack on Earth, Harry Keogh is stripped of his powers and has to try and recover them before he goes up against another of the sons of the Wampyrii. This book pretty much goes back over old ground, but reveals more of the history of the Wampyrii on Earth, and is a good novel even if it does seem as if Lumley is treading water before concluding the series. [in print - UK / US]
Graham Masterton - Black Angel Though this novel about a serial murderer killing to summon a demon occasionally crosses the bounds of good taste, it is still an excellent well thought out novel. Following a detective as he tries to solve a series of truly horrific crimes it begins as a thriller/detective story in which the supernatural elements are gradually uncovered, gradually leading to a powerful finale as the protagonist attempts to outwit the object of the killer's summonings. [out of print]
Graham Masterton - Burial
Graham Masterton - The Chosen Child Set in Poland, this horrific novel begins with the Polish police unable to track down a vicious serial murderer who lops the head off his victims. Though of course, this is no ordinary serial killer, and pretty soon the novel is shifting in a distinctly supernatural direction, into an area Masterton has pretty much made his own. What amounts to a pretty simple plot is fleshed out well, with lots of tension, and an excellent and original premise which the investigations gradually reveal. Proof, if any was needed, that Masterton is truly back on form. [in print - UK]
Graham Masterton - The Devils of D-Day One of Masterton's shorter novels this uncovers a hidden legacy of the Second World War: an ancient demon trapped in a rusting tank, one of 13 used by the allies in several engagements in France. A fast paced, pretty original novel which while being no masterpiece is certainly a solid and entertaining piece of work. [out of print]
Graham Masterton - The Pariah This excellent novel combines many different ideas to create an excellent story, based around a demon trapped in the hold of a sunken ship who is able to influence the spirits of the dead. One of his best. [in print - UK]
Graham Masterton - Prey A novel taking Brown Jenkin, a minor character from one of Lovecraft's short stories, and creating an excellent novel around him as an evil half man-half rat hybrid who steals children in order to sacrifice them. One of the better Cthulhu Mythos novels. [forthcoming - US]
John Pritchard - Angels of MourningA brilliant novel about a nurse caught in the middle of a conflict between some powerful forces, a republican terrorist group and a secret anti terrorist squad. Though gradually it becomes apparent that less earthly forces are at work, with a witch trying to free an ancient evil. This all works perfectly within its contemporary backdrop, with the horror coming as much from the brutality of humanity itself as from the power behind it all. A thoroughly satisfying read. [in print - UK]
Sherri S. Tepper - Blood Heritage A novel based around a man's discovery that his wife and child, thought killed in an accident, are not in fact dead; he uncovers a legacy which involves an ancient demon trapped in a maze. Uncomfortable truths are gradually revealed as it builds up to a dramatic climax, and results in a superb story combining demonology, witchcraft and a dark modern cult. [out of print]
F. Paul Wilson - The KeepA vampire novel with a twist set in a Keep commandeered by the Nazi's in the second world war. Where an ancient lovecraftian evil takes advantage of superstition to create a reign of fear and return itself to power. A tale of good vs. evil which eventually builds itself up to a dramatic conclusion. [out of print]
F. Paul Wilson - RebornThe first of a trilogy continuing the Nightworld sequence beginning the Keep. This has some similarity to the omen, with a husband who discovers his wife is giving birth to the evil force vanquished in the Keep. This is still a brilliant novel, with some excellent Omen-esque moments, but with enough energy of its own to keep it interesting. [out of print]
F. Paul Wilson - Reprisal
created and maintained by ian davey.