4 star quality holiday accommodation (self-catering or Bed &Breakfast)on a traditional family farm living in the depths of the glorious Devon countryside.

We invite you enjoy a holiday in our delightful picturesque detached thatched country cottage by the river or our barn conversion( suitable for less abled) nearer to the farmhouse. Both are self-catering or we can offer you B&B. Perfect for those breaks away from it all.

Stable Lodge has facilities for the less able and in White Witches you may bring your dog. We also offer winterlets.
New sheepdog pup Bob
You may just want to stay a night, short break, a week or longer let depending on your reason for visiting our lovely area. Perhaps you are visiting friends, a wedding or party at Dukes, Thelbridge Cross Inn or somewhere else local, house hunting or just for a relaxing break.
We are 10 miles (16 km) west of Tiverton , or 25mins from Junction 27 on the M5, and 8 miles (12km) north of Crediton, 10 miles(16km) south of South Molton.
Our position makes it an ideal base for visiting all parts of our wonderful county anytime of the year with its varied landscape from wind swept Dartmoor to the rolling coombes of Exmoor and the rugged NorthDevon coast with the long sandy beaches of Saunton and Woolacombe to the hidden coves and fishing villages.
So many different things to see, changing with the seasons from lambing in the spring, to harvest in the summer. Autumn and winter bring their own delights in the counrtyside.
Country pursuits are a part of life in this area of Devon with many hunts and shoots in the area.
In spring point-to-points are the locals day out. In autumn ploughing matches are part of the scene.
We have a new foal born 31/7/11
Bracing walks set you up to sample the local food on offer or relax in comfort with a book or film. Leaving the pressures of life behind you.
We can give you a guided tour of the farm & explain various aspects of our life to you.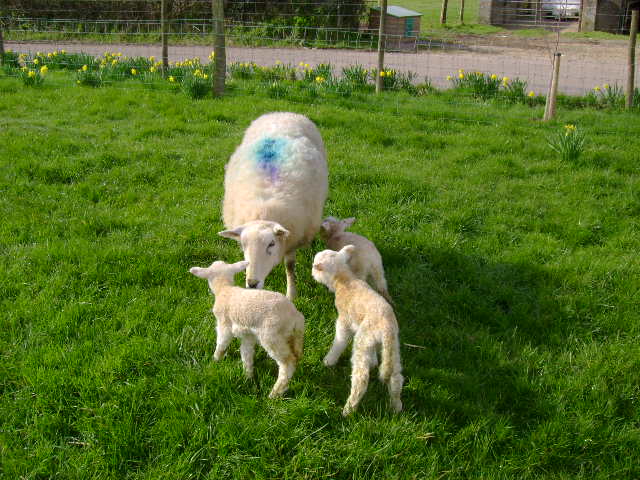 This true Devonian family have farmed here since 1929. We keep about 350 ewes which we lamb from February to April. We have a small herd of pedigree Devon cattle. Cereals & root crops are grown to feed to the animalstogether with hay and silage. Any surplus we sell locally.
There is an abundance of birds and wildlife to see. We regularly see barn owls, little owls. buzzards, pheasants, curlews & skylarks are a regular sight & sound. Around the farmyard, swallows, & swifts nest. We have a large population of sparrows who love our thatched roof! As the light fades bats put in their appearance and the night sky is something to behold without light pollution. We also have dormice on the farm. Walk around the farm and see what you can spot.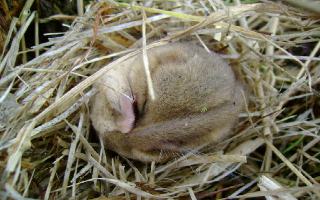 In winter we have seen lapwings and bramblings.
A walk along the riverbank will enable you to see duck, moorhens, heron and occassionally a kingfisher or an otter. Rabbits, hares foxes, badgers & deer (roe & red) all can be seen at various times. Butterflies & moths are numerous as well as the many wildflowers, see how many you can identify.
We are farming to enhance the environment within the stewardship schemes of ELS & HLS to help encourage flower & fauna around the farm. Putting back an orchard & a wood are two projects we have completed.
Creating and maintaining habitats for wildlife and for our guests to enjoy.