SOUL & INTEGRATION WORK
Opening the soul body gateways.
Stimulating the soul pattern.
Perfect pattern work.
Working with soul body trance states.
Creating a non-verbal dialogue between the three selves.
Working with planetary consciousness and energy.
Invoking help from Hawaiian and non-Hawaiian deities.
Healing and the immortal spirit body.
Connecting with the Higher self.
Life purpose and health.
Healing rituals.
Ho'oponopono (Hawaiian Family Therapy).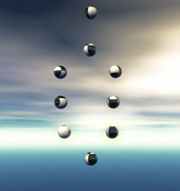 MIND
Opening the mental body gateways.
Stimulating the mind pattern.
Repairing the mental body.
Working with mental body trance states.
Creating new futures.
Altering the past.
Clearing the mind of old thought forms.
BODY
Opening the physical body gateways.
Stimulating the DNA.
Bone cleansing techniques.
Working with physical body trance states.
Pre and post natal movement patterns.
Hula Kahiko and other healing movement forms utilising spiral patterns.
Re-structuring the posture.
Lomi Lomi massage.
This is not an exhaustive statement of the Lapa'au course syllabus as it varies according to an apprentice's background in healing work as well as personal predeliction. However, it does outline the heart of the work that you will study.
*See our COURSES page for short courses and workshops.*