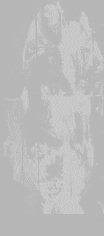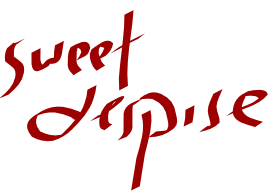 Recommended Reading List
Pseudo Historical
The study of history relies on piecing together a picture of a period of time from a number of sources. A single account can never be truly representative so history can only ever provide an approximation of what was felt and thought at the time.
Some fiction attempts to bring these historical periods to life by throwing a fictional element into the mix. There are two main ways of approaching it and both can lead to very interesting results. One is to take a real historical figure and fictionalise elements of their life, either by attempting to follow real events or by placing them in novel fictional settings. The other is to take a fictional character and place them in their historical setting.
There is a lot of room for experimentation and the results are ofter spectacular.
Peter Ackroyd - Chatterton An entertaining mystery about a discovery in an antiques shop that blows a hole in what is known about the life and death of Thomas Chatterton. Set both in the modern day and the eighteenth century this explores the nature of truth and how things might not always be what they seem. [in print - US]
Peter Ackroyd - Hawksmoor A lush novel set both in contemporary and eighteenth century London. In the contemporary setting a series of brutal serial killings taking place in the locations of some 18th Century churches, while the earlier story sees the Architect Nicholas Dyer building these same churches, a man with dark secrets of his own. This is an excellent, chilling work filled with both historical depth and well definined characters. [in print - UK]
Brian Aldiss - Frankenstein Unbound Bringing a new light to the Frankenstein story this is an excellent novel about a man who is thrown into an alternate past where Dr. Victor Frankenstein and his creation are as real as Mary Shelley herself. He eventually takes it upon himself to rid the world of Frankenstein and his monsters, becoming equally (if not more) monstrous than the creatures themselves. [in print - UK]
Mark Frost - The List of Seven A novel set the Victorian Britain that follows the adventures of one Arthur Conan Doyle as he clashes with a cult of Black Magicians while investigating a seance. It is a dark compelling work written with wonderful flowing prose and the story, though for the main part a mystery/chase novel, is thoroughly enjoyable with a very gothic feel. [in print - UK / US]
Michael Moorcock - Byzantium Endures The first of the 'Between the Wars' novels and a brilliant start to the fictional memoirs of Colonel Pyat, from his childhood to his imersion in the Bohemian lifestyle. He is an unpleasant obnoxious character but is really brought to life, by taking on someone who is so obviously at odds with his own views, Moorcock has been able to put a powerful ironic spin on it. You actually wind up feeling sorry for Pyat, though most of the bad things which happen he brings on himself, a great novel to start off a series which gets better with each one. This novel actually got censored in the US by "sensitive" publishers, I don't know whether an uncensored version has been released. If not, get hold of the UK one. [in print - UK
Michael Moorcock - The Laughter of Carthage This is the second in the Between the Wars series and follows Pyat as he flees Europe and makes his way to America, becoming a speaker for the Klu Klux Klan and finding his life become increasingly perilous. The America Moorcock creates is an incredibly strange and frightening one, and Pyat barely has a moment to rest before something else goes horribly wrong. He is how ever a man who often brings disaster upon himself, usually exactly what he deserves and it is an excellent irony that he so often fails to realize what is so completely obvious, clinging to his ignorance at ever opportunity. Brilliant stuff. [in print - UK]
Michael Moorcock - Jerusalem Commands The brilliant third book in Moorcock's sweeping historical quartet finds Pyat pushed to the extremes of his sanity with his journeys taking his from the United States to the Middle East. If there's one thing you can say about Pyat it is that he knows how to run away in style. [in print - UK]
Marc Olden - Poe Must Die An interesting novel pitting an exhausted alchoholic Edgar Allan Poe, aided by a retired english boxer, against an evil sorcerer bent on having eternal life. This mixes fact and fantasy to a great effect and manages to build up a well sustained story, and though on occasion the novel is a bit slow and not much appears to be happening, it does work extremely well. Stylistically it is reminiscent of early twentieth century fiction, though the subject matter often makes it plain than this is a contemporary novel. [out of print]
created and maintained by ian davey.