The Pacific Voyager Cards
Guidance through Ancient Hawaiian Wisdom
Everyone has at one time or another felt the need for some guidance in their lives. Many people in this position will visit counselors or therapists, others will go to clairvoyants, Tarot card readers and so forth. Now there is another option; the Pacific Voyager cards - The Journey to Kanaka Makua . It has long been known that the Hawaiian language has embedded within it spiritual teachings now with the help of these cards you too can access the ancient wisdom of Hawaii. These cards are a personal guidance system that will reawaken the Spirit of Aloha deep inside you. Just like Hawaii, the cards are a beautiful mixture of Mana (Power) and Aloha (Love), bringing you understanding, balance and peace. Forty-nine core Truths are revealed with simple and easy to understand instructions and explanations. Use these Hawaiian Shaman oracular cards to rediscover for yourself the light of Island Wisdom. Each deck of cards is wrapped in authentic tapa cloth and personally blessed by a Hawaiian Shaman.
MANA
Ability to do; Energy
Heiwahi a'ohe ka mana, a'ohe ke ola -
Where there is no mana, there is no life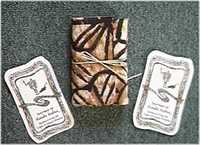 We are pleased to be able to distribute the Kanaka Makua cards - for ordering details see our Store